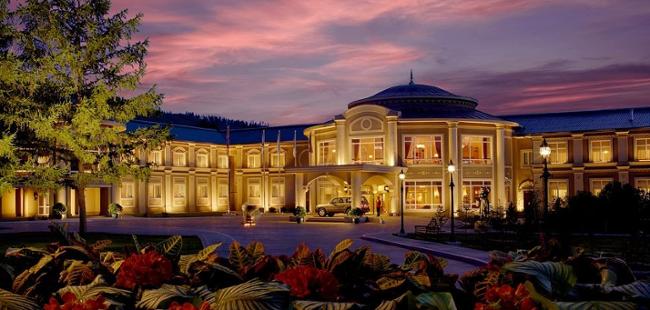 Terelj Hotel is located 70 kilometres (43 miles) Northeast from the Mongolian capital Ulan Bator. It's nestled in the most protected park of the country, the Gorkhi-Terelj National Park, in the village of Terelj, by the Tuul River. The Terelj Hotel can be proud to be the most luxury hotel of the country, and to deserve its 5 stars. It's the perfect place for honeymoons or for those who wish a bit of luxury after a tiring adventure in the most remote places of the country.
Infrastructure and services
52 rooms and suites with wifi
4 restaurants, 3 bars
Swimming pool, jacuzzi, saunas, steam baths
Spa and health centre. The spa is certainly the best of the country!
Games
Cinema
Club for children
Concierge service
Laundry, shoes polishing service
Library and business centre with a postal service
Activities
From the hotel, you can enjoy the beauties of the park, notably:
Loading...