A trip to Mongolia is a journey through time and space in perfect harmony with nature. Between its breathtaking landscapes, the customs of the nomadic people and the practiced spiritual rituals are reasons that attract visitors to Mongolia from all over the world. It is a journey that you will remember forever. If you're still not convinced look at these Top 8 Experiences to Live in Mongolia and you will understand why!
1. SLEEPING IN A YURT
What's better than spending the night in a yurt to enjoy a complete experience of the Mongolian culture? Although Mongolia has urbanized in the last years, the yurt remains the traditional habitat of the local people, nomads or not. Spending a night with a nomad family during your stay in Mongolia will allow you to discover this lifestyle that's unique in the world.
Tips you should know: be sure to respect local rites and customs when entering a yurt. For example, it is forbidden to pass between the central poles or to enter the yurt with the left foot.
With our Mongolian Great Loop, you can experience staying in a yurt in many different landscapes of Mongolia.
2. MEETING A NOMADIC FAMILY
Mongolia is a land of nomads with many ethnic minorities that have been practicing their traditions for thousands of years. Meeting the nomads is gaining an unforgettable human experience as a result of the warm welcoming received and the disengage from the chaotic modern world. As animals are an integral part of the nomadic daily life, you will be able to admire and learn more about the sacred bond between breeders and their animals.
You can experience the life of the nomadic people while exploring beautiful landscapes of Mongolia with our Nomadic Life in Orkhon Valley trip.
3. HORSE RIDING IN THE STEPPES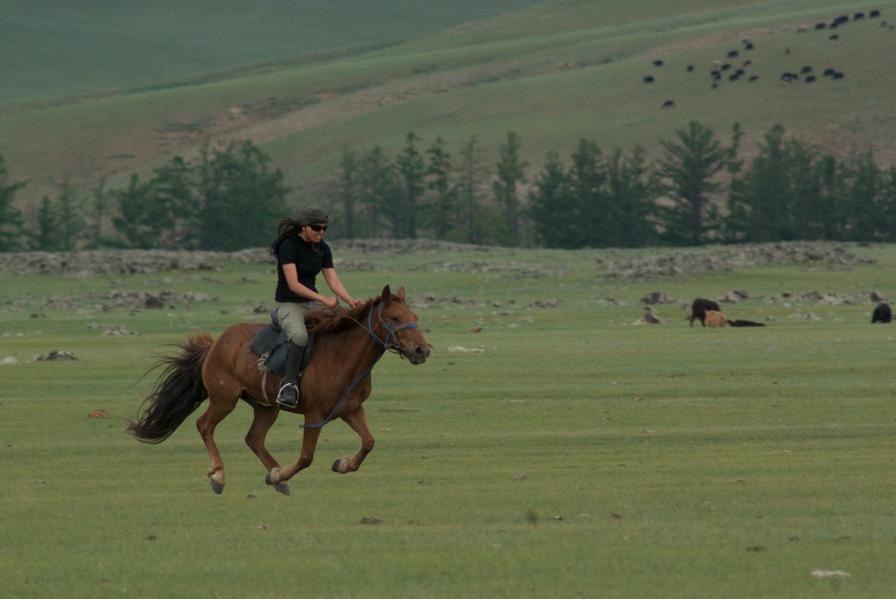 There is no better feeling of freedom than horse riding the vast steppes of Mongolia. It is the dream of many travelers looking for a true adventure. Mongolians are excellent horsemen, and they travel mainly by horse. You need to follow their footsteps for a day or on several days horseback riding and discover the incredible landscapes of Mongolia as you've never seen them before!
Experience this great feeling of adventure among the steppes of Mongolia with our Hiking and Horse Riding tour.
4. HIKING THE ALTAI MOUNTAINS
Discover one of the most remote parts of the world by trekking in the Altai. You will be amazed by their snowy peaks, glaciers, lush valleys, crystalline lakes, and especially by their inhabitants, the Kazakhs. The Kazakhs people are known for their eagles and their ancestral customs and traditions. Most of our Altai treks, such as the Trekking in Altai Tavan Bogd Trip, offer camel caravans to pack and accompany this incredible journey making it easy for the most novice athletes.
5. TASTE LOCAL SPECIALITIES
Mongolian cuisine consists mainly of meat with strong flavors. Mutton meat, hard cheeses and acids, yak cream, and milk of mare are other traditional meals that you need to taste to make your own opinion. Mongolian drinks are low on alcohol, and during your trip, a glass of fermented mare's milk, called Koumis, will be offered to you. Whether you like it or not, you will have spent an unforgettable moment with the locals who we can say have a sense of the party!
6. VENTURE INTO THE GOBI DESERT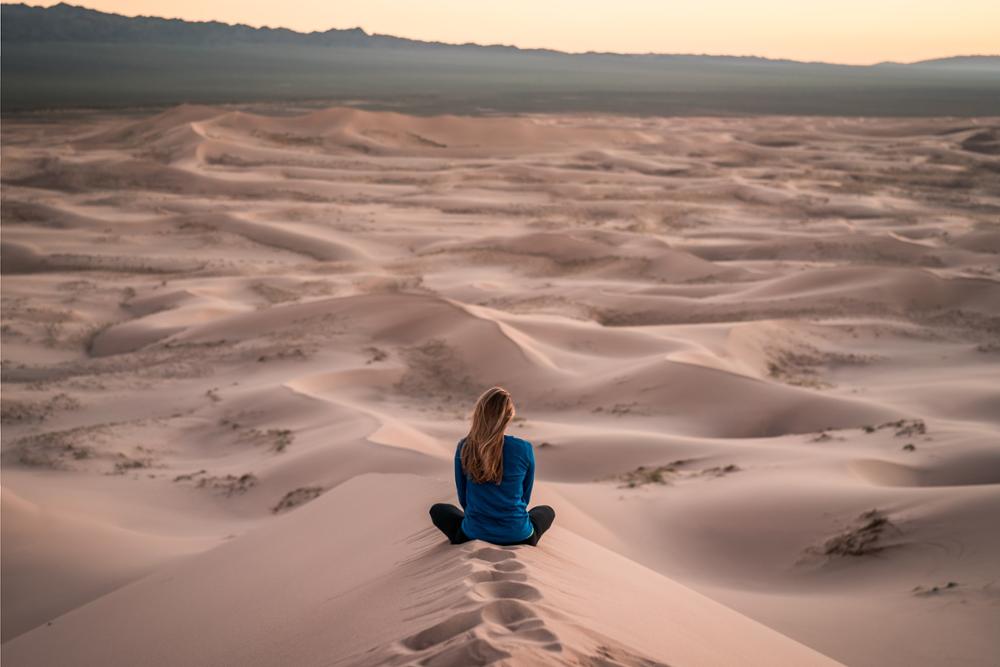 Gobi desert is a place with mind-blowing lunar sceneries. It is not only distinguished by being the largest desert in Asia but also the coldest in the world with temperatures dropping as low as -40°C (-40°F) during the winter. No matter what, exploring The Three Wonders of Gobi tour gives great pleasure for nature lovers who come to discover its breathtaking rock formations, its frozen canyons, vast sand dunes, and green oasis.
7. LEARN ABOUT SHAMANISM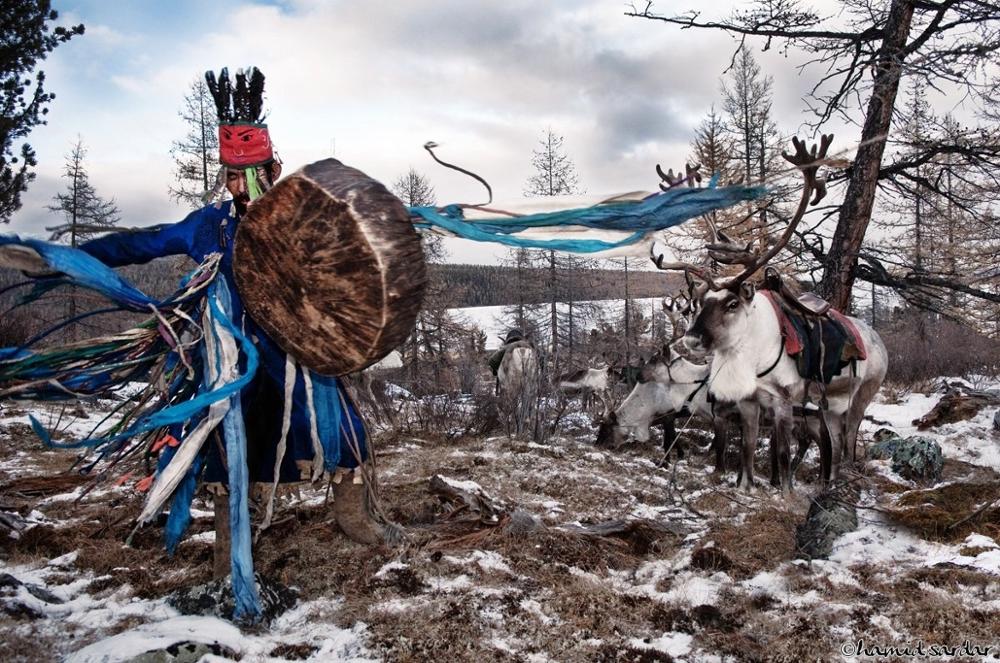 Beyond its breathtaking sceneries, Mongolia holds many surprises for anyone who is fascinated with spiritual rituals since it's the land of shamans. Why not take advantage of your trip to Mongolia to get an introduction to the shamanic rituals? You can go with one or more shamans to the spirituality hotspots in Mongolia with our Shamanism in the Steppe tour and learn to meditate with them. An experience you will never forget!
8. TRAVELING ON THE TRANS-MONGOLIAN RAILWAY
The Trans-Mongolian is the railway that crosses Mongolia from North to South connecting Russia to China through the Trans-Siberian. The Trans-Mongolian is not just a railway line since it offers much more to the travelers who cross it. It is a great way to discover the country while taking your time meeting new people, sharing moments with the locals, and enjoying wonderful landscapes of the country.