Mongolia is a country that has only one international airport, Genghis Khan Airport in Ulaanbaatar. Far from the main airport hubs, Mongolia does not yet enjoy a major air service.
To explain the scarcity and the high prices of flights, today, only five airlines serving the country, and since the summer period is relatively short, it is common to face difficulties to find last-minute airfares, especially for trips planned in July / August. So, to save money, avoid risks, and to make the most of your stay in Mongolia, it is better to plan ahead of time.
Here is a little practical guide which we hope will allow you to save some money while purchasing your plane tickets for Mongolia.
Book your flight to Mongolia in advance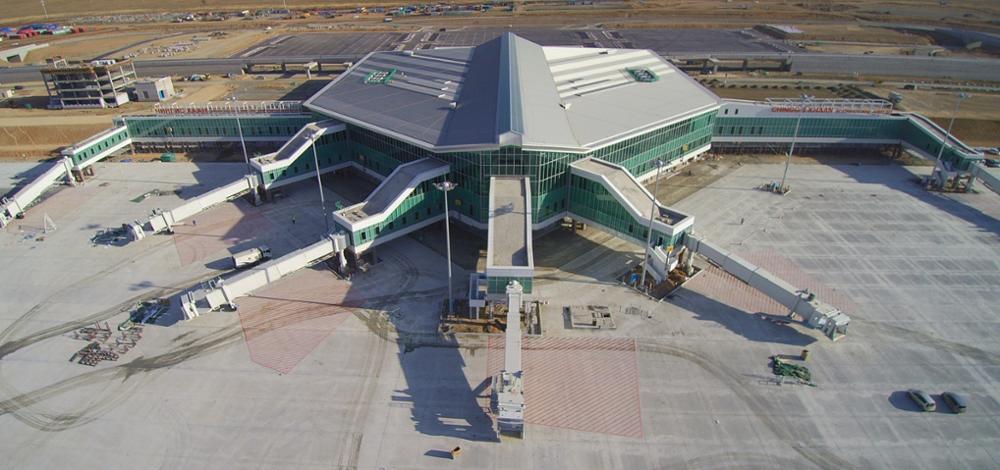 We often hear: the sooner the better! And yet this is not always true. It is true that for a trip to Mongolia it is strongly recommended to book your plane tickets in advance, however, it is not necessary to buy them more than a year before your departure.
Indeed, when you want to book your flight too early, the choice of companies can be reduced and those who scheduled the aircraft in advance (usually only Air China flights) tend to inflate prices for lack of competition. Thus, if you plan a stay in Mongolian land for July or August 2020, and you already consult some airlines in July 2019, they will display very few options at higher prices. With a little patience, the same flights will be displayed a few months later with much more reasonable prices.
When to book your plane ticket to Mongolia?
It is usually during the month of September that the airlines serving Ulan Bator display their availability and their rates.
The months of October and December are ideal to find the best prices, especially with Air China which offers very competitive flights for the periods of May, June and September.
The MIAT, the Mongolian airline that offers flights with a stopover in Frankfurt (3 flights per week on Tuesdays, Fridays and Saturdays) is usually the last to publish its schedule for the next summer. It is common to have to wait until September for MIAT flights to go on sale.
Book your flight during the holidays
Contrary to what one might think, it is generally more interesting to book a plane ticket for Mongolia during the end of the year holidays than to wait until January. We note at the beginning of the year, a rise in rates may vary from more than 100 €. This increase can be explained by the fact that the Christmas holidays being conducive to family reunions, the decision to go to Mongolia is often made during this period. The travel plans are being discussed around the table and are often realized after the holidays. So, if you are determined to visit Mongolia, do not wait to return from the holidays to book. You will not be the only one, and companies will take the opportunity to inflate their prices.
Although fares may sometimes be reasonable for scheduled trips in May, June, and September, they fly away for the two busiest periods, the beginning of Naadam (around 9,10, and 11 July) and the first week of August.
What to expect when booking at the last minute?
The months of March and April are often the best months to book your ticket. Prices increase from one week to the next, so it is important not to delay in buying your plane ticket. We advise you to book before the Easter holidays at the latest to find some attractive prices, after that, it will be too late and you will be forced to pay the high price.
From mid-April to May, the price of flights to Ulan Bator starts to become expensive. In this case, it is advisable to search for departures on weekdays rather than weekends or to shift the stay by one or two weeks. After August 15, flights will be more economical for example.
From June, you will not find any more interesting flights for the Naadam festival or for the first half of August. The flights that will be offered to you will either be very long (extending over 2 days) and expensive.
You will understand, it is better to book your international flight to Mongolia in advance, ideally between October and the end of December, although in fact, you will also find good rates until the end of February, correct rates will finish on mid-April. If you have not been able to book your plane tickets so early, do not panic, some lucky travelers sometimes find at the last minute a ticket that has been released at a good price. Being flexible on dates, starting on weekdays or move your trip to late August or early September, you will have a